The Indie Author's Guide to Book Editing by Sarah Kolb-Williams
"The first critical step in self-publishing your book is finding a great editor. Sarah's book will pay for itself 100 times over."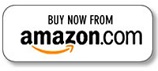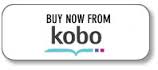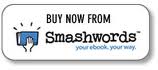 For authors new to independent publishing, the idea of hiring a professional editor can be daunting. Concerns may include:
What does an editor do?
Do I really need an editor for my book?
How do I know what kind of editing my book needs?
Where can I find beta readers?
How can I find a great editor when I'm not an editor myself?
The Indie Author's Guide to Book Editing shows authors new to the publishing process how to make sure their manuscripts receive the editorial attention they deserve, even with a self-publisher's unique production schedule, budget constraints, and publishing goals.
---
Reviews for The Indie Author's Guide to Book Editing:
"Lest you think editing is a dry topic, I can vouch for her sense of humor. Consider her explanation of why we spell out numbers in the text of a book as opposed to using numerical digits: "The spelled-out numbers look like they belong in the sentence, while the digits stand out like a Wookiee at a nude beach." C'mon, is there ever an inappropriate moment for Star Wars humor? [read more]
—David Bruns, author of the Dream Guild Chronicles
"I loved this book and I have no hesitation at all in recommending it to anyone who would like to get on the inside track for figuring out how to get their book polished to a high and very sale-able sheen. The only question I had left after reading this was: if you write a book on editing, how do you ever pluck up the courage to ask an editor to take a look at it? Sarah Kolb-Williams must have immense confidence and nerves of steel!" [read more]
"Refreshing, witty, and personable, The Indie Author's Guide to Book Editing is a clear, concise overview of the myriad aspects of editing and how independent writers can leverage editing to bring their work to the next level. It tackles a wide range of topics; how to evaluate a potential editor's credentials, keeping style sheets, navigating contracts, some excellent suggestions on further reading, and more. Examples use Zombies, Star Trek, and wookies to illustrate salient points. I'm an indie writer who has struggled through a *lot* of dry, monotone guides to writing: how refreshing to see an editing guide that brings both expertise and personalty to the mix. Highly recommended!"
—Maia Sepp, author of The Migraine Mafia
Other Mentions
—"Do You Need to Hire a Professional Editor?," The Indie Author, 5/9/14 —"Are Your Readers Trying to Tell You Something? How to Use Reader Feedback to Improve Your Writing," Corina Koch MacLeod and Carla Douglas, The Book Designer, 5/28/14
---
Buy Now: