Basic Copyediting for Fiction Authors
A sentence-level check for spelling, grammar, punctuation, syntax, clarity, and style.
Recommended as a final editing step for all manuscripts.
rate begins at 3¢/word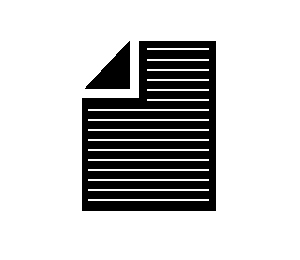 Here's what I'll do.
I'll "fix" your words. I will close compound words that need closing, open them when they need opening, and add or remove hyphens when appropriate. I'll change wrong words for right ones, correct misused phrases, and smooth out errant syntax.
I'll keep it pretty objective. I'll let the Chicago Manual of Style and Merriam-Webster's Eleventh guide me (but not rule me!), and I'll leave notes in the manuscript where I might suggest a few things beyond "correctness."
I'll help keep track when you're going rogue. Copyediting for science fiction books is especially important; the sheer number of invented or unusual words used in the manuscript can become unmanageable quickly. The style sheet I'll build for your manuscript will be helpful not just to me as I edit, but to you as you communicate with others about your book (or write the next one).
I'll help eliminate roadblocks. Your readers shouldn't have to analyze confusing sentences or stumble over gaps in logic. I'll either fix or flag confusing phrases, and I'll make sure your language is clear and concise while helping your unique voice shine through.
I'll check over changes you make in response to my suggestions. If I suggest a change that requires your input, I'll look over each of them in turn, provided you've tracked your changes and I can find them. Included up to one hour.
Here's what I won't do.
I won't give you legal advice. If you've got song lyrics opening up each chapter, if you're writing about your neighbor, if you're heavily quoting other sources but light on the citations—you might have a legal problem. While I'll do my best to point out red flags as I see them, I'm no intellectual property lawyer, and our contract will clarify that infringement is your responsibility.
I won't help you outline or reorganize your manuscript. While I'll point out any issues or inconsistencies I find during my copyedit, I won't read specifically for story structure, chapters, character development, and so on—I'll assume you've got that covered. (If you'd like this type of top-level editing, take a look at my three-round Comprehensive Editing package.
I won't give you notes on flow or pacing. With the minutiae of a copyedit, this kind of thing just won't be on my radar. Even if it were, a copyeditor's perception of the pace of a manuscript is skewed by how much longer it takes to edit than to read; my observations on pacing would be just as skewed. (Or, if you're looking for this type of feedback, please select Copyediting Plus.)
I won't proofread the manuscript. While I will look over changes you make (and track) in response to my edits or suggestions (up to one hour of revision time), I will not go through the final document again in full after I address them. I do recommend that you do have your book proofread after copyediting.
Basic Copyediting includes:
one full round of copyediting with changes tracked
requests for clarity or verification
custom style sheet: includes standardized spelling/treatment of fictional terminology
up to one hour of post-editing support or review
Choose Basic Copyediting if you:
want a standard copyedit, with tracked corrections and editorial suggestions
have a strong sense of how your piece flows from beginning to end
have already worked with beta readers on developmental, structural, and topical concerns
are not looking for further developmental input or notes on story, pacing, characterization, or other issues beyond a standard copyedit
want me to make changes to achieve correct use, enhance sentence clarity, and follow standard spelling and grammar conventions