Editorial Assessments
For science fiction, fantasy, and nonfiction
An assessment of your manuscript's first 25 pages
I'll read the opening of your book and offer feedback, initial impressions, and suggestions for revisions.
4–6 pages of written feedback
priced at $400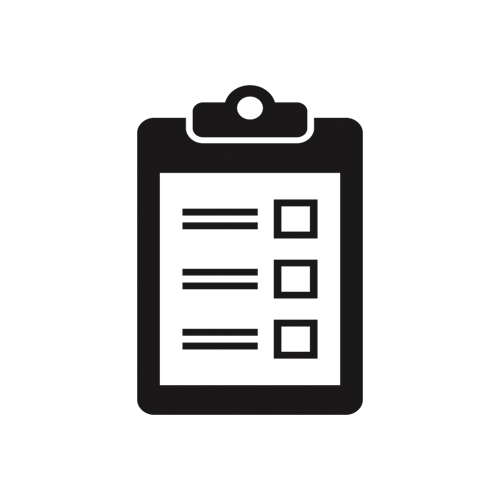 Answer a brief questionnaire and submit your manuscript and payment, and you'll have your editorial assessment back in one week!
ORDER NOW
Why do I need an editorial assessment?
You'll learn new ways of looking at your own writing. Critical author revisions make up an important phase of book development. Manuscript assessments allow authors a chance to do their own self-editing and revisions in response to my preliminary feedback and suggestions.
You'll have a better idea what to do next. Many authors are surprised to learn that their spelling and grammar are flawless—a little too flawless for deep-first-person POV in a YA novel. Others present brilliant, witty, three-dimensional characters but fail to offer readers good reasons to care about them. Whatever your particular editorial challenges, I'll help you determine what you're doing well and what aspects still need work.
You'll get more out of the editing process. Editing can be expensive; for full-length books, even a basic copyedit can add up. Well before paying for a full line edit, initial assessments allow for time to reflect on editorial feedback and develop solutions.
Fiction: You'll learn how things hit to a first-time reader. Authors tell me that one of the most useful part of the editorial assessment is the ability to act on objective feedback from someone who didn't invent everything, so they know whether they're building an accurate picture of the characters, encouraging readers to ask the right questions, and setting up the plot so it can hurtle forward effectively.
Nonfiction: You'll have a chance to see how your book strikes someone potentially new to your industry. I'm not an expert in everything, but over the past several years I have edited nonfiction books of a wide range of subjects. (See my full list of works edited here.) I'll help you identify where something is overly confusing—if I can't follow your argument there's a good chance your readers won't either—and suggest ways to fix it.
Why do you only offer assessments for the first 25 pages?
This keeps assessments accessible for indie authors. A full per-word editing package, even basic copyediting, can add up. Offering a lower-priced alternative puts editing in the realm of independent authors funding their creative journeys with their personal budgets.
One size really can fit all. With a fixed manuscript sample size and clear expectations, this service is a perfect candidate to skipping the process of figuring out schedules and getting a quote. You'll know exactly what you're getting without having to ask.
I'm able to take these projects right away. I'm often booked out weeks if not months in advance. By building time in my weekly schedule for a certain amount of 25-page manuscripts for assessment, I'm able to offer these right away, with a one-week turnaround—getting indie authors out of the beating-your-head-against-the-wall phase and back in the off-and-running phase in short order.
How many words is 25 pages?
You can generally expect your first 25 pages to have a word count of 6,000 to 9,000 words (with a higher degree of variation for nonfiction due to different types of layouts and page density).
What do initial editorial assessments look like?
Here are some modified excerpts from prior editorial assessments/self-editing plans.
Words to watch out for
Many authors words they tend to favor without realizing it, and sometimes a quick search of the manuscript for each term can reveal many opportunities to vary phrasing. As I went through these opening pages of your book, I noticed some repetition of the following:
quite
rather
smirk
"good doctor"
immediately/suddenly
menacingly
Any time you need to modify a word with "quite" or "rather," consider whether you may simply need a stronger word—one that can convey all the necessary nuance and emphasis without the extra qualifier.
Consider replacing a few instances of the word "smirk" with other descriptions. It's a great word, but for whatever reason—perhaps because of its unique combination of letters?—it is visually a very memorable word. With memorable words like this, the threshold of repetitions before getting into "overuse" territory is low. "Smirk" conveys a very specific tone, but these may be places where you might consider showing readers exactly what about a character's smile conveys that sense of smirking. (Does a lip curl, is there a glint of malice in an eye, etc.)
The phrase "good doctor" implies heavy sarcasm, or at the very least cheekiness, and it's also a very recognizable, memorable term that sticks in readers' minds; like "smirk," there is a real danger of overuse. As such, "good doctor" should be used only from Chadwick's perspective, and only once—maybe twice—in a very targeted, specific way. Please search the document for "good doctor" and get rid of as many as you can bear to part with!
I propose a few changes to strengthen the first few chapters.
In adventure-based science fiction like this, the reader is generally held in suspense right alongside the characters in the story, learning important facts just as the characters do. Giving the reader too much knowledge upfront can deflate and annoy them! In general, once you've introduced something one or two times, trust your readers to recall what that thing is.
Example: the old man is toothless, but this characteristic doesn't have to be mentioned every time. Or, p. 32, Charles pointing out the drawing, there, over on the wall to the left. The group is standing right next to him; they know exactly which drawing and which wall he is referring to, and so will your readers.
You've got an exciting story, but be careful with your foreboding at the end of chapters 2 and 3. Too heavy-handed and your readers will feel as if they're being spoon-fed—give them a chance to get emotionally involved, and keep them hanging. This is an important element in science fiction.