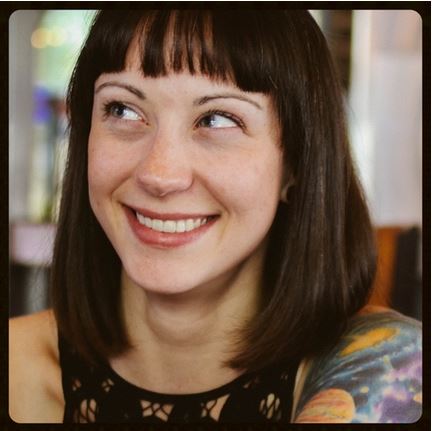 Sarah Kolb-Williams
Science fiction editor, editorial consultant, and serial comma enthusiast from the Twin Cities.
Proud member of the Professional Editor's Network (PEN) and the Alliance of Independent Authors (ALLi).





---
Editing
I work primarily with independent, self-published authors; most of those authors write some form of speculative fiction, whether that's far-future sci-fi, urban fantasy, or or other speculative fiction. That said, I've worked with other types of authors on many other types of books, both fiction and nonfiction. See my portfolio for a selection, or see my expanded list of works edited.
Writing
In addition to my writing services, I do a bit of guest blogging, as well as sharing information and updates on my own blog. My nonfiction book, The Indie Author's Guide to Book Editing, helps new authors find, hire, and work with the right editor for their manuscript and publishing plans.
When I'm not working with clients, I write fiction over at Ascraeus Press. This is also the home of my science fiction universe, Proxima Rising. Ascraeus Press is the fiction imprint I share with illustrator Emily Ruf of RUFTIMES. Our collaborative work is in its early stages, but we have big plans; visit Ascraeus Press for updates.
How I Got Here
In the second grade, I decided to become a professional reader.
When that didn't seem realistic, I decided to try my hand at ballerina, Ninja Turtle, and hall monitor. None of them quite caught my fancy the way professional reader did, so I kept looking.
In high school, I was a meal preparer, factory worker, and entertainer. I like food, and I like building things with my hands, but I much preferred the entertainment gig. They let you stash books in the dressing room.
In college, I stumbled upon a class called Intro to Editing during my biannual sweep through the course list, trying to fill up the requirements for the English Lit major I still didn't know what to do with. Suddenly, I knew what to do with it.
The adult in me realized I'd finally found a way to make a living doing something I loved, and the second-grader in me realized I could finally make my childhood dreams a reality. I even managed to keep myself from inadvertently roundhouse-kicking anyone in the face in my excitement. (There may have been an excitable plié or two.)
These days, I spend my time working with indie authors to produce quality books that stand up to their traditionally published competition. I believe in the power and potential of independent publishing, and nothing makes me happier than helping authors discover what that potential means for their own books and careers.
I'm keeping my mask, though. Never know when it might come in handy.