About Sarah Kolb-Williams
Science fiction editor, business writer, and serial comma enthusiast from the Twin Cities
"I work with independent authors and creative professionals who care about the words they put into the world."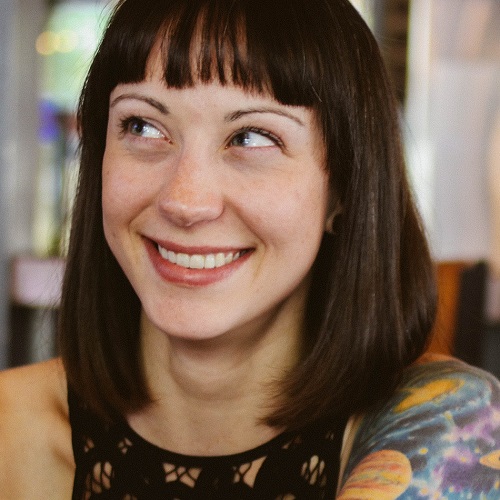 ---





---
My editing packages for fiction authors range from basic copyediting to comprehensive editing; nonfiction packages include developmental editing. I also offer manuscript assessments.
My nonfiction book, How to Hire an Editor, helps new authors find, hire, and work with the right editor for their manuscript and publishing plans.
In addition (and on a laughably irregular schedule), I share updates, news, and editing experiences on my blog.
More about me:
I love science fiction.
As far as the classics, I'm an old-school Arthur C. Clarke fan—2001: A Space Odyssey owns a special part of my soul, not to mention the rest of the series—and I can read Kim Stanley Robinson all day, but my favorite science fiction series of all time is the Dune series by Frank Herbert. (And not just the first book, either. God Emperor of Dune is pretty much the greatest book of all time.)
I also love super-techy, far-future, large-scale epic science fiction, with stretched-out timelines and ancient alien societies and splintered groups of humanity, that also offers characters with complex relationships and unexpected inner workings. Alastair Reynolds is a great favorite. (Start with Revelation Space.)
I'm a sucker for fast-paced, dialog-driven, adventure-thriller science fiction—think Michael Crichton's Sphere—as well as more literary, harder-to-classify speculative fiction like Neil Gaiman's American Gods or Stephen King's Dark Tower series.
I am, basically, all over the map.
Check out my fiction portfolio and you'll find a wide range of speculative fiction, from urban fantasy and epic sci-fi to steampunk and hard sci-fi and everything in between.
See my portfolio for a selection, or see my expanded list of works edited and proofread.